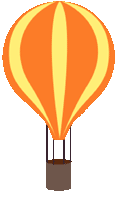 Mountain Ridge Academy is currently seeking a warm and nurturing ECE or ECE Assistant to join our team in caring for children ages 30 months to school age.
Hours: Full-time or part-time, 8:00am to 5:00pm, Monday to Thursday
Wage: Hourly, based on experience
​
Responsibilities and Duties:
​
Supervise, care for and educate young children;

Develop and direct children's activities to include all aspects of development, including social, emotional, intellectual and physical aspects;

Contribute to a safe and clean classroom, following all guidelines;

Communicate on a regular and consistent basis with parents regarding their child's program and progress;

Comply with all licensing regulations in accordance with the Ministry of Health and Ministry of Child and Family Development;

Follow all safety, maintenance and security requirements for the program;

Interact regularly with all Mountain Ridge Academy staff to exchange information, ideas or advice on educational development policies, initiatives, child behaviour issues, and monitor child health;

Maintain a high level of confidentiality with regard to student information, child behaviour issues, and the families that Mountain Ridge Academy serves.
​
We offer:
​​
Respectful and professional work environment;

Amazing community of preschoolers and their families;

Competitive wage;

Opportunity for professional development.
​
Qualifications:
​
Early Childhood Education License to practice in BC;

Current First Aid Certificate and Child / Infant CPR Certificate;

A clear Criminal Record Check, Vulnerable Sector Qualification;

Physician's letter/form stating candidate is fit and able to work with young children will be required;

Character references from three (3) individuals;

Excellent oral and written communication skills;

Punctuality and reliability to meet all scheduled shifts;

Ability to communicate and build positive relationships with other team members, parents, children and community members;

Experience working with and supervising the care of children in a daycare, homecare, learning, recreational or other setting is desirable;

Excellent organizational and multi-tasking skills, and the ability to remain calm in busy situations;

Knowledge and ability to lead activities and learning in indoor and outdoor environments.
To apply please submit your resume and cover letter to info@mountainridgeacademy.ca.
Questions regarding the position are welcome at 250-688-2797.
​