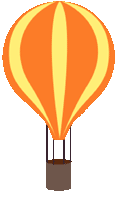 Summer Learning Program 2021
​
To reserve a space for our summer programming, please click

HERE
and fill out the online form.
July 5 to 8: Down on the Farm
Howdy all! This week we will be learning to identify farm animals, their sounds and their jobs on the farm. We will learn about foods grown on the farm, the jobs of farmers, and the unique equipment and buildings on the farm. Highlight of the week: growing our own indoor garden where each child will plant their own bean stalk to take home.
​
July 12 to 15: Pirates
Ahoy Mateys! This is your Captain Daring Darlene Hook speaking! Welcome to Pirate week. This week we will explore the life of a pirate. We will navigate around with a compass, learn the parts of a pirate ship, speak like pirates, as well as come up with our own pirate names. So if you dare come onboard the pirate ship sign up this week!
​
July 19 to 22: Under
the
Sea
Be prepared to go deep sea diving so that we can discover all the creatures big and small that live in the vast ocean. Bring your snorkelling gear so we can dive and discover what is under the sea.
​
July 26 to 29: Camping
We must take ADVENTURES in order to know where we truly belong (this is where your adventure begins). We will be setting up camp as a team both indoors and outdoors. This will be a fun filled week of camp experiences, including assembling tents and learning camping songs.
​
Aug. 3 to Aug. 5**: Brick Building
A Lego© Extravaganza! Learn the history of brick building, learn construction techniques, create patterns with bricks and tell stories with mini-figures.
​
Aug. 9 to 12: Outdoor/Indoor Sports Camp
Get ready for an action-packed week of soccer, ball hockey, tee ball, mini golf, lawn bowling, movement games and water fun!
​
Aug. 16 to 19: Wood Working
This week we will be working on our own wood creations. The children will be able to use real tools such as hammers, nails, pencils, tape measures and wood glue along with paint for the finishing touches on each child's unique creations (rest assured, close supervision will be ongoing during this week)
​
Aug. 23 to 26: Summer Olympics Camp
We will learn the origin of Summer Olympics and we will set up a variety of Summer Olympics obstacles. This will require teamwork of all participants, but there will also be individual competitions. There will be ribbons and prizes for all!
​
Full Day Option:
9:00 AM to 4:00 PM (Please send morning and afternoon snacks and lunch)
Monday to Thursday - $175/week*
Half Day Option:
Due to staffing restraints we cannot offer the half day option this year.
*Price reflects the Child Care Fee Reduction
**The week of Aug. 3 to Aug. 5 is reduced to $135.
​
Full payment in advance, either by e-transfer or post-dated cheques, is required by June 15th to secure your space. Summer program fees are non-refundable. Mountain Ridge Academy cannot offer make-up days for missed time. A minimum of 5 children per week is required for the program to run that week. Therefore, based on attendance, not all weeks may be offered.
Registrations will be confirmed by e-mail.