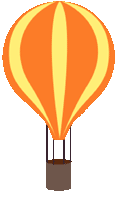 Our Goals
Our early learning program will offer Montessori education and will have a planned daily curriculum focusing on kindergarten readiness. This will include math, language, and phonetic pre-reading activities. Our curriculum will also cover social studies, science and nature, health, safety, and nutrition. Imaginary play opportunities and skills for social, environmental and community connections will be available. We will offer daily music and yoga. Each day will include outdoor time to play and discover nature, while meeting the physical needs of the child. We will encourage respect for the child as well as for others.
​
Objective
Our program has been designed with the goals of social, emotional, intellectual, physical, and musical development of each individual child. We will celebrate the uniqueness of each child through special events and participate in community events. We believe in a hands on approach to learning for children and we will encourage children to broaden their experiences. Individual progress reports will be written for each child at the end of the year. Teachers and students will model a respectful, caring and peaceful environment.
​
Philosophy
We strive to encourage children to develop respect, security, self-confidence, and self-control. We believe in the right to a happy and peaceful childhood, unique to each individual child. We will offer each child respect, protection, care and friendship, and help them learn to offer others the same values.
Vassa
Owner/Manager,
Early Learning
Program Teacher
Timm
Owner/Manager,
Early Learning
Program Teaching Assistant
Located in Windermere, BC, Mountain Ridge Academy is in the heart of the Columbia Valley. We welcome children ages 30 months to school age.