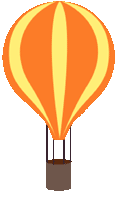 It's good to ask questions!
Below are some frequently asked questions to help you understand more about Mountain Ridge Academy. If you don't see your question answered, just use the contact form at the bottom of the page.
Is my child ready for an early learning program?
At the very minimum, children must be at 30 months of age and toilet trained to attend Mountain Ridge. However, developmentally it is hard to pinpoint a best age as children mature at different rates. Some children will be much older than 30 months before they are ready to spend a day away from home on their own. That is okay! Rushing them will just make them alarmed and upset natural maturation processes. When you as a parent feel your child is ready to attend, we will do our best to build on the attachment you have with your child to ease the transition from home to school.
How do I reserve a space for my child?
Applications and registrations are taken personally by Vassa Stein and Jessica Hansen, in the mail, or online at info@mountainridgeacademy.ca. When you submit an application form, you are requesting that your child be accepted into the program for the days that you need. After applying, the manager will confirm if the space is available and may offer it to your child. You will then fill out registration forms and submit your post-dated cheques to hold the space. At that point, no one else can take the spot you have reserved. You can download forms HERE.
Do you offer morning early learning classes?
We are not offering a morning early learning program for the 2022-2023 school year.
What are the hours for the full-day program?
We have a limited number of full-day spaces available. Early learners participate in structured morning classes and then stay for an extended day. Full-day hours are Monday to Thursday 8:00 a.m. - 5:00 p.m.
What is the fee schedule and how do I make payments?
Full-Day Program (8:00 am to 5:00 pm):
1 Day per week -- $164 per month*
2 Days per week -- $324 per month*
3 Days per week -- $487 per month*
4 Days per week -- $647 per month*
*Fees include the Child Care Fee Reduction. Fees are higher for children under 3 years of age.
​
Payments are made by post-dated cheques at the beginning of the year or when your child joins Mountain Ridge. Cheques should be made payable to Mountain Ridge Academy.
What would my child do at Mountain Ridge Academy?
Children are offered many different options for free time in our centre. We focus on relationships, learning, and fun. Children will follow an arrival routine (greetings, hand washing, self-attendance), and then will proceed with free time as we await everyone to arrive. A typical day could include group learning circle, individual learning, academics, music, dancing, creative movement, outdoor play time, art, snack, sharing, library and reading, imaginative play, practical life, sensorial activities, baking and cooking, special visitors, and even field trips. The order of these activities is decided by what is planned for the day, however we try to keep a fairly consistent routine.
What is exciting and different about Mountain Ridge Academy?
At Mountain Ridge Academy, our goal is to build strong attachments with our young learners so they will feel secure, rest in our lead, and are free to learn, play, and develop as unique individuals. We will facilitate growth through Montessori activities, language and story, music, art, creative movement, and imaginary play. We believe in a hands-on approach to learning and will encourage children to broaden their experiences through special guests and events. Children and parents alike will enjoy our Halloween party, Christmas concert, Mother's Day Tea, Father's Day Picnic, and year-end graduation. An individual progress report will be written for each child at the end of the year. Teachers and students will model a respectful, caring and peaceful environment.
How do I know my child will be happy and safe?
We strive to encourage children to develop respect, security, self-confidence, and self-control. We believe in the right to a happy and peaceful childhood, unique to each individual child. We will offer each child respect, protection, care and friendship, and help them learn to offer others the same values.
Can I visit during class time?
Parents are encouraged and welcome to visit their child at any time.
Who are our teachers?
Vassa Stein is our main teacher. Timm Stein is a teaching assistant. You can read more about us HERE.
We would love to hear from you if you have more questions. Just fill in this form and we'll get back to you.