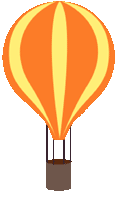 Curriculum Themes
September to December
​
This is the exciting part. Oh, the things we'll learn about! If you have anything at home that will contribute our lessons, we would love to share it with the class! We will take good care of it. Thank you for remembering our monthly theme when choosing sharing items!
​
These are the themes of the months. We have based some of our curriculum with these topics in mind. Our learning will incorporate the topics in fun and imaginative ways!
September
In September, we'll learn about...."Routines and Classroom Safety"
- Getting to know our teachers and classmates
- Practical life in a Montessori classroom
- Routines for an effective day of early learning
- Ways of the classroom
- Being a good friend
October
In October, we'll learn about...."Our Community"
- Jobs and careers in Windermere, Invermere, and Radium
- What could I be when I grow up?
- What is local?
- What makes the Columbia Valley so unique?
- Our Halloween party
November
In November, we'll learn about..."Water, Ice and Snow!"
- Learning about science, earth and weather
- A month to explore and experiment
- Differences between seasons will be a focus
December
In December, we'll learn about..."Christmas and a Winter Wonderland"
- Learning about winter and enjoying local fun in the snow!
- Christmas baking, carolling and decorating
- We will learn and practice for our preschool Christmas concert!