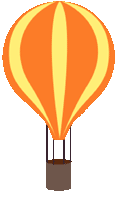 Unfortunately, Mountain Ridge Academy is temporarily closed for the 2022-2023 school year.
However, you can still add your child to our waitlist.

If you are an ECE or ECE Assistant and are interested in working at our school, please click here.
Welcome to Mountain Ridge Academy!
Serving families from Windermere, Invermere and Radium, BC, Mountain Ridge Academy is an early learning program that offers Montessori education with a planned daily curriculum focusing on kindergarten readiness.
Mountain Ridge Academy is dedicated to providing a warm, nurturing, and educationally-rich early learning environment. We offer Montessori-based care programs, where children are free to play, discover, and grow at their own pace. We celebrate the uniqueness of each child and encourage children to broaden their experiences through exploration. We offer each child respect, protection, care and friendship while helping them learn to offer others the same. We are committed to supporting indigenous families, valuing their culture and history. For children ages 30 months to school age, we focus on Kindergarten readiness by providing daily curriculum related to early literacy and numeracy. We also offer creative expression through the arts and health and wellness education. While our current facility is limited to preschool-aged children, we have as our goal to provide care for children from infancy to school age. As a learning centre, we see our teachers as part of the primary attachment village of each child and feel that consistent caregivers throughout the early years is best practice in supporting young families.
Mountain Ridge believes that children deserve an environment where all developmental needs are met; including social, emotional, physical and cognitive.
"Tell me, and I forget,
Teach me, and I remember,
Involve me, and I learn."
~Benjamin Frankilin
Connect With Us

. . . Send a message!
Phone or Text: 250-688-2797